Betfair Casino is an online casino that's powered through Playtech. It's stationed in the U.K. so most of its players are British, but loyal customers to Betfair's services come from many different countries. Betfair is more well known for its Betfair Betting Exchange but as of recently, it is rated amongst one of the top most preferred online casinos primarily due to its customer care service, promotions, and safe environment. Horse racing, poker, arcades, sports, and bingo are just a few of the many games and betting opportunities that it offers its players, alongside game bonuses and rewards programs.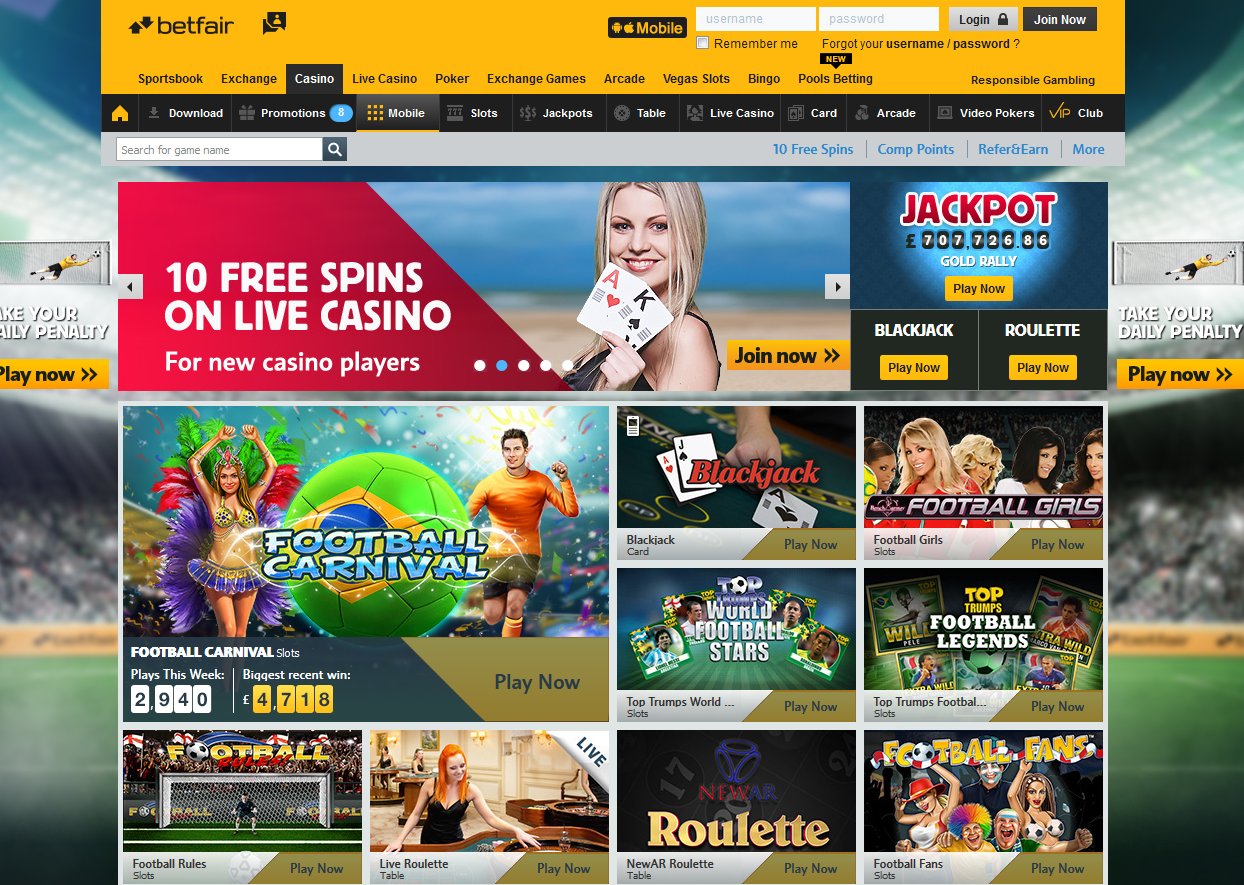 New players are offered a warm welcome: a 100% bonus on first deposits and 50% on second and third deposits. If a friend is referred to the Betfair Casino, then the person who referred him or her is given a bonus of £2,000. Membership to Betfair Casino's VIPClub is gained through a certain number of complimentary points. These complimentary points later assign players to different levels of difficulty, promotions, bonuses and invitations to special events. Its downloadable software from Chartwell Technologies offers an "instant play" of over 150 games. The most interesting feature of Betfair Casino is the Zero Lounge, an area that offers a number of games without house edge.
These games include "zero blackjack", "zero roulette" and many others. The only downside to this option is that players cannot earn complimentary points and get to higher levels. Betfair has a number of payment options for its players, since they come from all kinds of different locations on the planet. The U.S. is the only country that's not allowed to play for real money, however. These payment options include Visa, MasterCard, PayPal, Moneybookers, Western Union, checks, and many others. Exchange is offered in Euros, Hong Kong Dollars, Canadian Dollars, Norwegian and Danish Krone, Swedish Krona, Pounds and many more.
Of course, security is a concern for a lot of players, so Betfair Casino has taken into account extensive security measures to prevent personal information from being stolen or leaking out. Data is protected using 128-bit SSL encryption and the latest firewall technology. Another problem that often comes up during games is whether or not players play fair. Betfair Casino has gone further than most to actually test their games through Gaming Associates. While players play, their actions are being monitored through continuous refreshing to make sure that no cheating takes place.
Many players have mentioned the flawless 24/7 customer service that Betfair Casino offers. Their representatives can be reached via phone and email, but unfortunately no online live chat option is offered. Their support staff speak fluent English, of course, and know the mechanics of the Betfair Casino well enough to help their clients with every and any problem. A lot of players were more than satisfied with how conscientious the customer support is. Though many customers find the language to be a benefit, it's also a major drawback compared to other online casinos, especially since Betfair is considered to be an international gaming location.